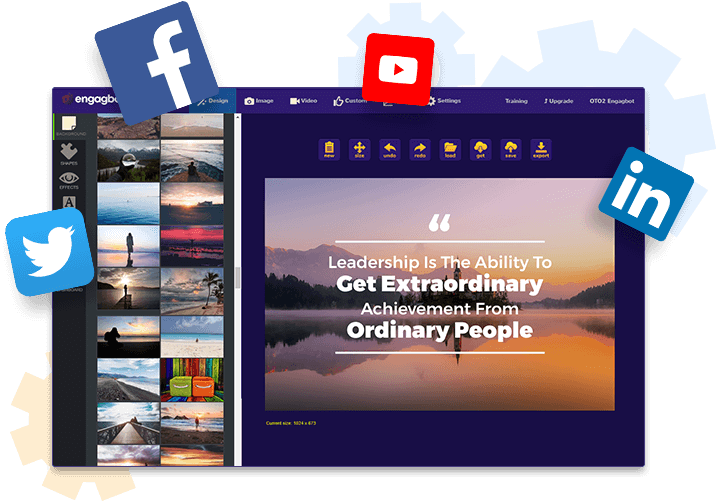 AUTOMATED VIDEOS ON DEMAND
Add multiple headlines, website links and call to actions.

In 1 click, mass announce for viral exposure worldwide at the click of a button to Twitter, Facebook, LinkedIn and YouTube.

Because once your visitor clicks, they go to your websites so you can sell more.

You can even download and use on your blog, website, emails, eCommerce store and much more without resorting to 3rd party tools.