Built-In 100,000 Quotes.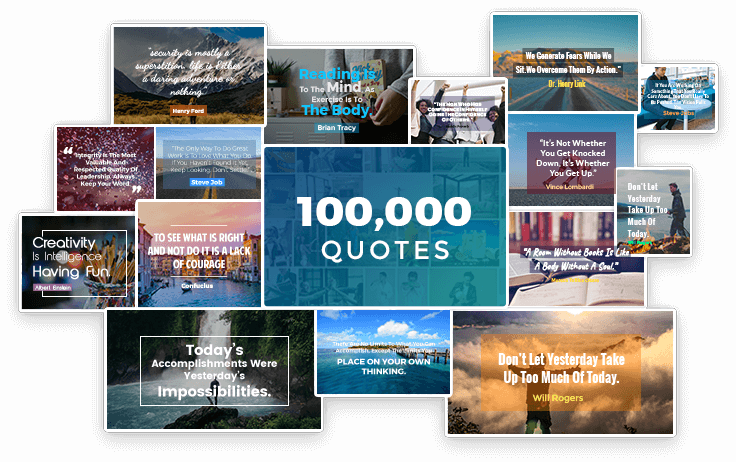 There are over 100,000 quotes at your fingertips.

There's a category for every possible market so you can respond easily to the increasing demand of your audience.

Inside the dashboard you have quotes in adventure, animals, arts, business, celebrity, family, fitness, freedom, friendship, funny, inspiration, leadership, life, love, motivation, movie, peace, sports, success, thoughts, work and much more.

NEVER could you possibly be out of visual posts ever again.

Plus with the EngagBot VIP, you will save a ton of time, energy and costs if you had to do this manually.