Built-In Stealth Link Cloak & Share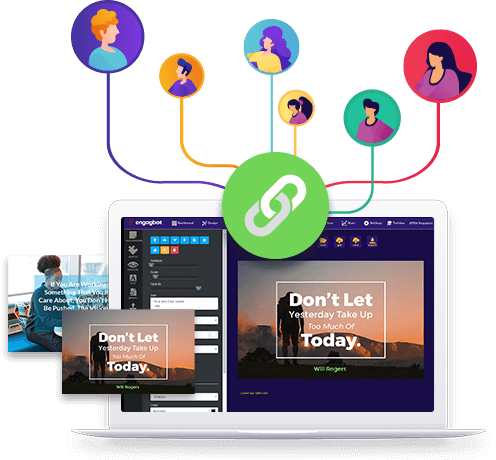 It's getting easier for others to take your hard work and duplicate it so to prevent this from happening, we created a stealth link cloaker, watermark system and private share feature too.

Prevent others from stealing your work.

At the click of a button the software adds your watermark, your logo and stealth cloaks the url you share with your clients for approval. No one will know it's EngagBot Agency.

Once they approved, click to unlock the watermark and get paid 100% of the profits. It's how you keep getting paid over and over again.